People often ask me what my favourite books are. Here are some lesfic favs of mine, along with a few memoir, general fiction & writing books. I hope you enjoy!

CURRENT READ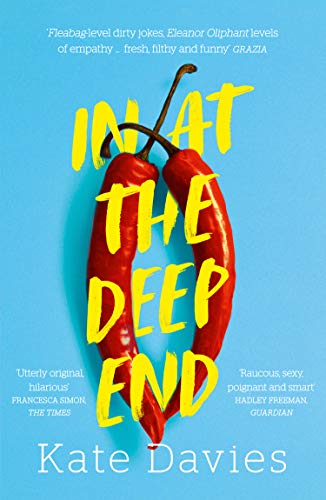 It's not often a novel makes me stay up all night and wish it would never end. This book did just that. In At The Deep End by Kate Davies is an updated Bridget Jones with a lesbian lead, a tale of real-life queer London. It's funny, smart & touching, plus it includes enough fisting to make your eyes water. I can't recommend it highly enough.
LESBIAN FICTION
And Playing The Role Of Herself by KE Lane can be summed up in four words: terrible cover, brilliant book. My all-time favourite lesfic novel, it's romantic, sexy and chock-full of Hollywood dazzle. Plus, the audiobook adds a whole new level of emotion.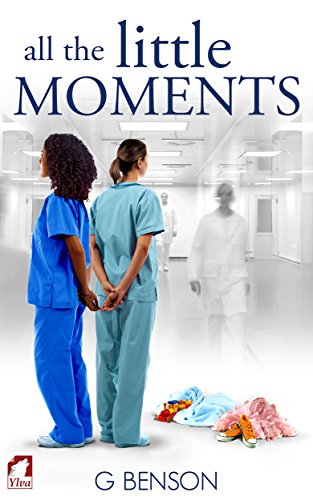 G Benson's All The Little Moments will make you cry. There, I said it. This book features cute kids, an adorable leading couple and so much emotion packed into its pages it'll leave you in a heap. Plus, it introduced me to the term "eye-fucking". Still unsure how I feel.
Eliza Lentzski's Don't Call Me Hero is the perfect ice queen-meets-military cocktail, served with extra salt on the rim. It's a story that engages, and one that will stay with you long after you close the final page.
Charlotte Reagan's Just Juliet is the perfect YA novel that deals with one teenage girl's coming out. It's fun, hopeful and will keep you on the edge of your seat hoping for a happy ending.
Lily Hammond's The Way Home is a gorgeous slice of historical lesbian fiction. Poetic, haunting and real, it shows love is love, whatever the time period.
Patience and Sarah by Isabel Miller is historical lesfic at its finest. Written in the late 1960s and sold on street corners, this book was a word-of-mouth hit, and keeps hitting all these years later. Listen to the audiobook for added wow. Janis Ian's narration is spellbinding.
Rita Mae Brown's Venus Envy is a step on from the classic Rubyfruit Jungle (also brilliant), the story of a woman who gets a wrong terminal diagnosis, comes out, then learns she's fine and has to deal with the fallout. Hilarious, tender & true, it's Brown all over.
Lise Gold's Fireflies is a tale of airplanes and recovering alcoholics, set amidst a glorious backdrop of Dubai. Real, honest and unflinching in its portrayal of the struggle to stay sober, it's refreshingly different and one of my surprise picks of 2018.
TB Markinson's A Shot At Love is the first in The Village Romance Series, written alongside myself and Harper Bliss.  It's a witty romp of a novel, set in a fictional English village and featuring a cast of hilarious and lovable characters. Go on, treat yourself.
LGBT MEMOIR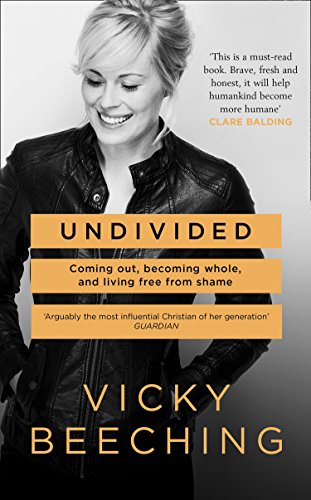 Vicky Beeching's Undivided is a gripping and unflinching memoir. It details the hurt and horror extreme religion can inflict, while also offering hope for those who turn it around.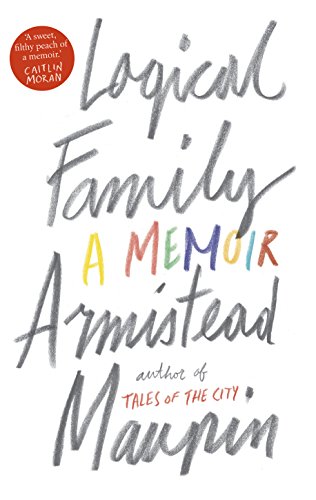 Armistead Maupin's Logical Family. A memoir so beautifully written, it feels likes slipping on your very favourite sweatshirt and sitting back with a glass of red.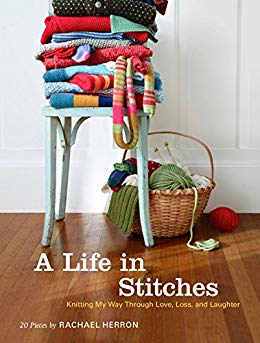 Rachael Herron's A Life In Stitches is a masterful account of her life as seen through the knits she was creating at the time. Stories that weave seamlessly in and out of her life, it's a gorgeous example of how rich non-fiction storytelling can be.
GENERAL FICTION
Sarah Morgan's The Christmas Sisters shows one of my all-time favourite writers at the top of her game. Read anything she's written, you won't be disappointed. Now, if only she'd add a few lesbians to her novels, she'd be perfect!
I'm kinda at a loss for words to say about Marian Keyes' Rachel's Holiday. Just take my word for it: it'll change your life. Keyes is a word wrangler, and this story cuts to the core. A must-read.
Jojo Moyes' The Girl You Left Behind is one of those books that stays with you long after you finish it. Set between modern-day and WWI, it tells the story of a painting's journey back to its owner, and is heartfelt and simply stunning.
Sophie Kinsella's My Not So Perfect Life demonstrates perfectly why she's as successful as she is. This book is the rom-com I'd love to write, but with lesbian leads, natch. Pacy, real, British & hilarious, it's unputdownable.
Two lives, lived parallel, only separated by gender. Louis & Louise are the same person in two different realities: same parents, same background, same friends. But because of their gender, everything looks different. But when they're both called home, how different are they? This book is clever, big-hearted, and a little bit queer.
WRITING BOOKS
Stephen King's On Writing is the best in the business, just like its author. Part-memoir, part writing manual, it's entertaining, witty and informative. The very best kind of writing, then.